Options:
Individual treatments at the In Touch treatment room in Colinsburgh, Fife
Individual treatments in the comfort of your own home
Treatment duration 1 hour or 30 minute appointments
Pamper Sessions for groups of friends, 30 minute sessions
Work place well being sessions, 30 minute appointments
Treatments are seated and fully clothed and use aromatherapy oils and balms to promote relaxation.
Massage stimulates blood flow and promotes circulation and relaxation. So both treatments are a great way to give your body and mind some time to rest, recover and rebalance.
In Touch Treatment Room, Main Street, Colinsburgh
Which treatment is right for me?
Indian head massage involves gentle massaging  of the scalp, back, neck and shoulders. This treatment is seated and clients can choose to remain fully clothed. Each treatment is adapted to the client individually and can focus more on a particular area if preferred.
Covid-19 – Please note that this treatment has been adapted to ensure that the therapist remains behind the client avoiding the eyes, nose and mouth area.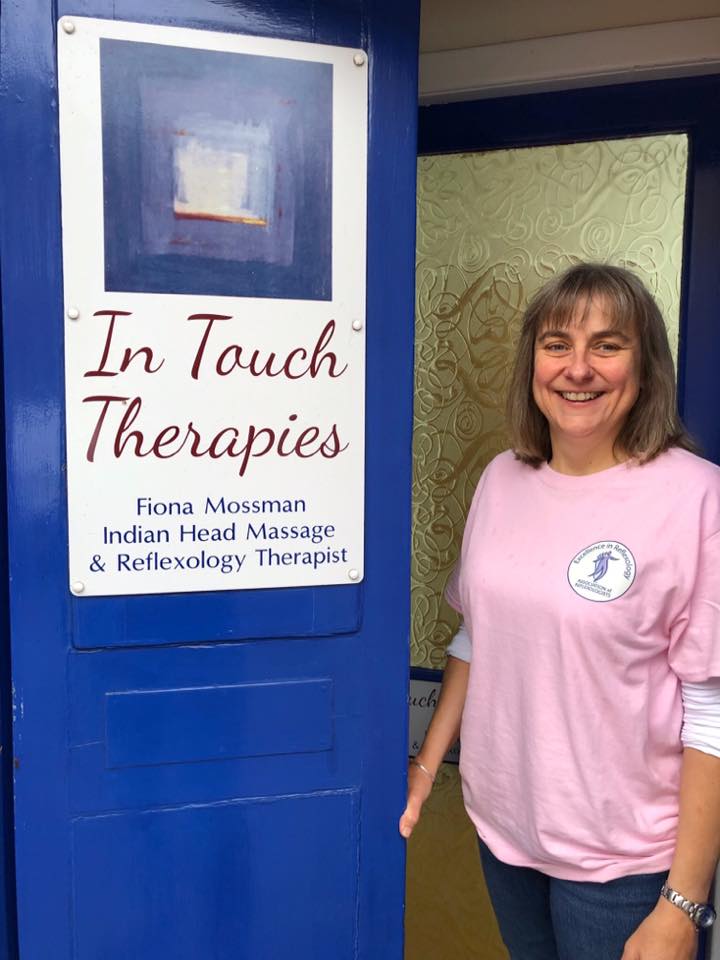 Reflexology is massage of and gentle pressure on reflex points on the feet or hands. The reflex points correspond to systems or parts of the body. Pressure and massage on these points  supports the body in the healing process and in alleviating symptoms of some conditions.
Covid-19 – Please note that hand reflexology is currently not available.
Watch this great video from the Association of Reflexologists, it's aimed at those who haven't tried reflexology before.