Keen to avoid the barrage of posts about resolutions? Tired of the "new year, new you" theme that can dominate at this time of year? Read on to find out how this photo inspired In Touch to have a different type of new year message to share.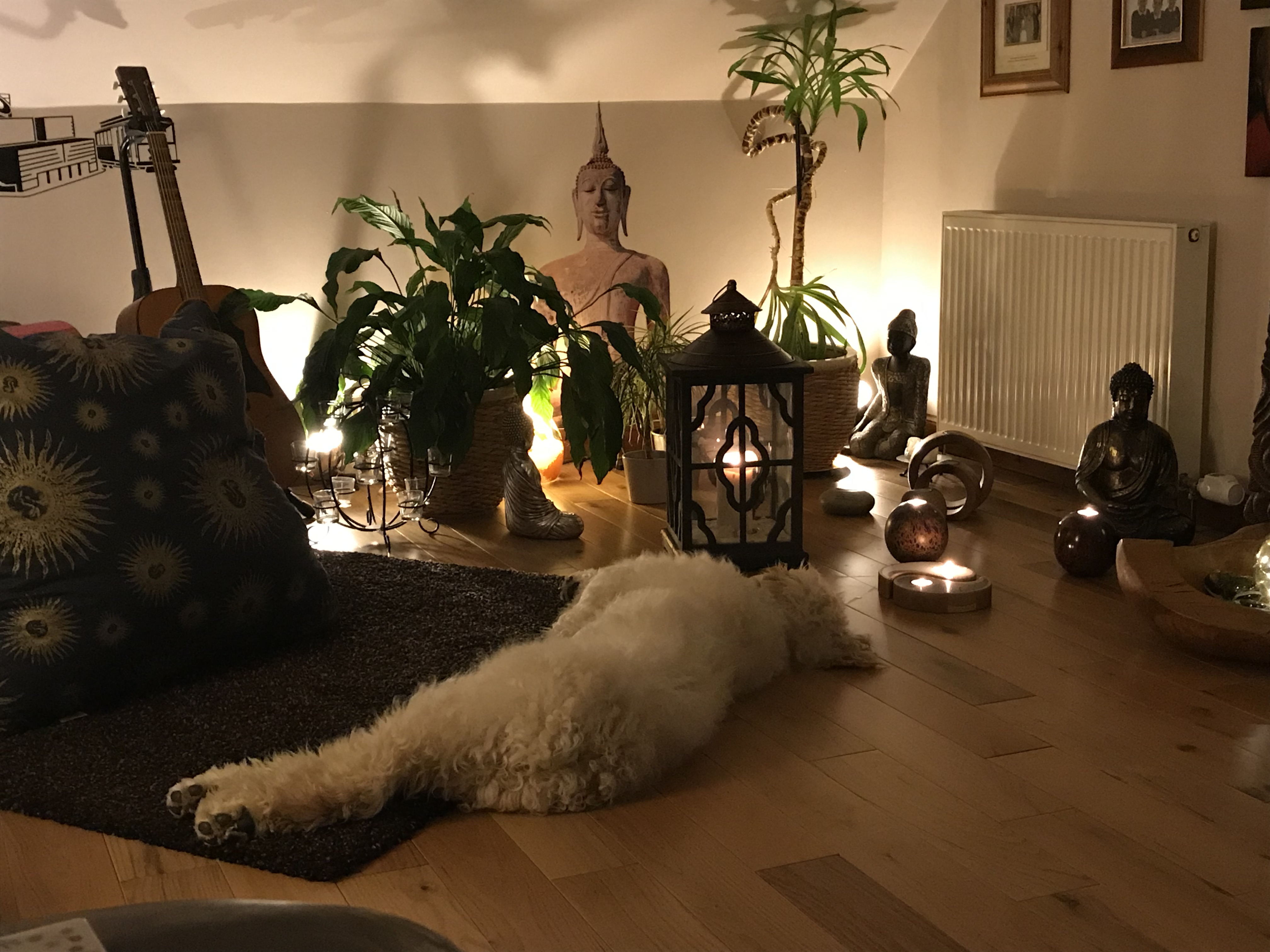 Milly, mindfulness and getting back to nature
Milly, this very relaxed bundle of fluff,  has taken to regularly chilling out in amongst the Buddha's, candles and plants. When I took this photo last night I realised that this image, was the message I wanted to share at the start of 2019.
Milly has only been with us 3 months and has taught me so much already about living in the moment. Enjoying the little things and the benefits of regular walks in nature.
She has managed to keep me very busy. Whilst also getting me to stop and enjoy the view, the weather or just take some time out to get a doggy hug. Milly has made sure I am getting time away from work. She has also reintroduced me to walking as exercise and a time for thinking things over and problem solving.
I'm not suggesting everyone should get a dog or puppy or playing down the huge responsibility and lifestyle change that comes along with being a dog owner. But Milly has reminded me of the importance of playing, resting and taking the time to enjoy the little things. A valuable lesson for me at the start of a new year.
Resolve to relax more!
Hopefully this brief shaggy dog story encourages you to think of your own ways to rest, relax and take some time out for you.
Complementary therapies offer similar benefits, creating time and space for relaxation that can bring health and wellbeing improvements. This includes the focus and energy we all need for goal setting and planning at the start of a new year.  From individual treatments in your own home to workplace wellbeing sessions, In Touch can support you with your plans for 2019 through the benefits of reflexology or indian head massage.
A very happy new year from In Touch Therapies and Milly the very relaxed Golden Doodle.